It was back in the spring of 2016 when PR and media production agency, MBG, first landed on the idea of building a photobooth. A venture that quickly evolved into a true voyage of discovery.
Jörk Schüßler, Marketing Director EMEA, Citizen Systems, caught up with Operations Manager, Steve Gibbs, to learn more about this unusual story for this, our latest blog feature.
Jörk Schüßler: Hi, Steve. Yours is an extraordinary story, can you tell us a little about why you first built your photo booth?
Steve Gibbs: (Chuckling), Okay, well, actually, it all happened a little bit by accident, really. A client had asked us to devise a strategy for an exhibition that they were attending that would attract people onto their stand and that would double as a marketing opportunity.
We saw it as a real challenge, and after much deliberation, we decided that a photo booth would serve as the perfect attraction. It ticked all of the boxes on our extensive list of, 'wants'. Not only would it bring people onto the stand for the 'fun factor' of having their picture taken during the event, (we laid on lots of props) and the fun of stepping into a 'retro' styled, photo booth, but we could also brand the prints that were produced by the booth with information relating to the client's business.
We didn't just rely on the prints themselves, we produced envelopes so that we could tab the print inside. The envelope was heavily branded with multiple product shots and carried an offer that visitors could redeem after the even. It was a masterstroke and worked brilliantly. The client had a long-tail promotion actioned from the event, adding value to the show by way of generating future sales.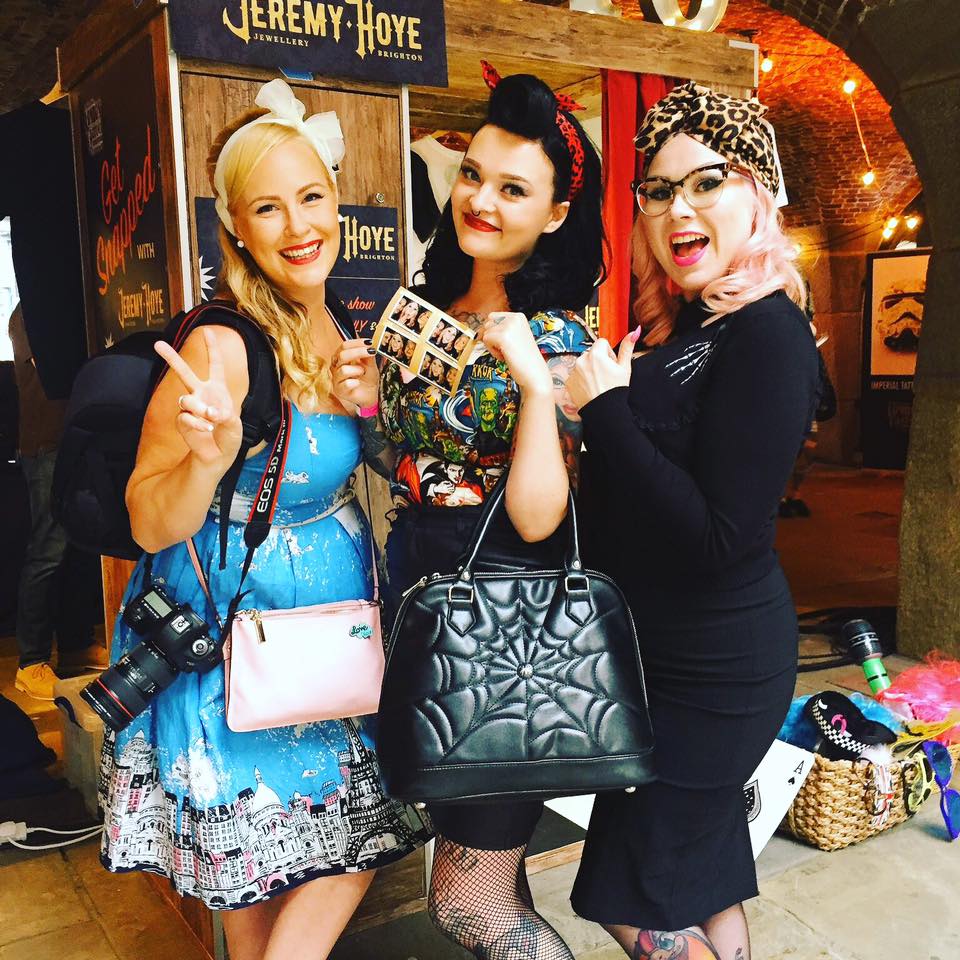 JS: What made you so sure that your 'photo-flyers' wouldn't end up in the trash?

SG: We did some research and, as is our normal approach in the first instance, tested the concept on friends and family. It became very clear very quickly that, whilst people will happily lose a 'regular' flyer, the minute you attach something personal to that flyer, it's much less likely to be thrown away. If that something is a photograph that encapsulates a personal experience, there's no way it's going into the bin. The trick for us was to make sure that the photograph was tacked onto the flyer with a tough enough adhesive to discourage visitors from separating the two, too easily. We ended up using gel tabs as they're really sticky but didn't damage the print when it was removed later on, but sticky enough to make sure that the visitor kept the flyer. The use of the 'greeting card-style' flyer worked well, too, as it encapsulated the photo, protecting it for the visitor, which only served to ensure that they were taken home!

JS: Okay, so why did you choose to build an enclosed, retro-style photo booth, instead of a more modern, open-format booth?
SG: Well, we believed that it would give visitors
a more intimate experience that may offer some form of nostalgia, taking them back to their childhood in some way. The event was the London International Tattoo Convention and we anticipated the main demographic of visitor to be aged between 20-45, so this style seemed like a good fit.
The client we were representing was a jewellery manufacturer that specialises in pieces for a 'rock and roll', 'punk' kind of audience. This seemed like a very fitting style of photo booth for both the event and audience. It proved to be extremely popular and we handed out hundreds of photos/flyers on each day of the event.
JS: Where people surprised to be handed a print after their sitting?
SG: Yes, they weren't expecting to be handed a print. In fact, I think what they were expecting was to be able to upload their image from the screen to social media platforms, only we had decided previously to disable this function from the software for the event. Instead, we wanted to put the emphasis on the physical print so that we could drive the long tail marketing message for the client through the printed media. I think the visitors appreciated this as it was unusual for them to be driven to an analogue (only) format. We had an attendant standing with the booth at all times to ensure that everybody had their print before leaving the booth. Of course, this made the speed of printing extremely important as we had to hand the visitors their print, already tacked into the folded flyer as they left the booth. If we didn't have the printer speed, many would have walked off into the exhibition without their photo.

JS: So the printer was an important factor of the operation.
SG: The printer was a critical factor in the whole operation. without the reliability of speed and operation, it just wouldn't have worked.

JS: How did you arrive at your decision to use a citizen printer?
SG: We shopped around and asked some photographer friends their opinions on printing solutions. After establishing dye sub as the only option that would produce 'proper' photo prints at the speeds that we needed, it was a case of drilling down on the brand and model. We then went on to a few web forums and a few social media user groups and it became clear to us that the best quality machine on the market at the moment is the range from Citizen. It was very important to have a high-quality print, not just in the image quality, but also the media needed to be of high quality so that it could be kept for a long period after the event. Even after being transported in back pockets or handbags, etc. We chose the citizen CX printer because of it's well known for being bulletproof in terms of reliability, and the quality of both print and media. What we couldn't have was a printer that malfunctioned or jammed every five minutes and we found a lot of horror stories online. We weren't let down and the Citizen CX ran flawlessly throughout the event; straight out of the box.


JS: So since this exhibition have you continued in the photo booth market or is your booth now sitting in a warehouse gathering dust?
SG: We did wonder what to do with the photo booth. We don't really have the inclination to enter into the photo booth market, per se, as it is not our core business. We're a media and PR agency. Having said that, we did see an opportunity to generate a passive revenue stream from a solution that
we had already produced built in our workshop and for it to serve the public in one way or another. It seemed a shame for the excitement and vast smiles that the booth had generated at the exhibition to come to an abrupt end. We didn't want it to sit unused and loved. After putting so much thought and effort into the design and the build, it would have been such a waste.


JS: So what did you do?
SG: We approached a number of venues in our locality, (Brighton) with the opportunity to house the photo booth. We modified the booth, installing a token-operating system, and after finding an amazing pub with a trendy 20-45 customer base, we agreed on a revenue share deal with the owners. We opted for tokens so that the booth didn't have too much cash in it at any given time, i.e. close to the end of the month. This way, the customer buys their token from the bar and the cash gets logged into the system so that the owner has clear visibility of the turnover. Now we just go into the pub once a month, empty the machine, cash up with the manager and leave.

JS: Once per month; do you get called out very often for mishaps,
breakdowns or technical issues?
SG: We haven't yet. It was important for us from the outset to find a printer that was reliable. And the Citizen CX has delivered on this without fault. It has been almost two years since installing the booth into the pub, now, and we have never, not once, had to go into the venue for any other reason other than to cash up or to change media. We try to do both at the same time, which is much more time-efficient. The Citizen CX has never once let us down.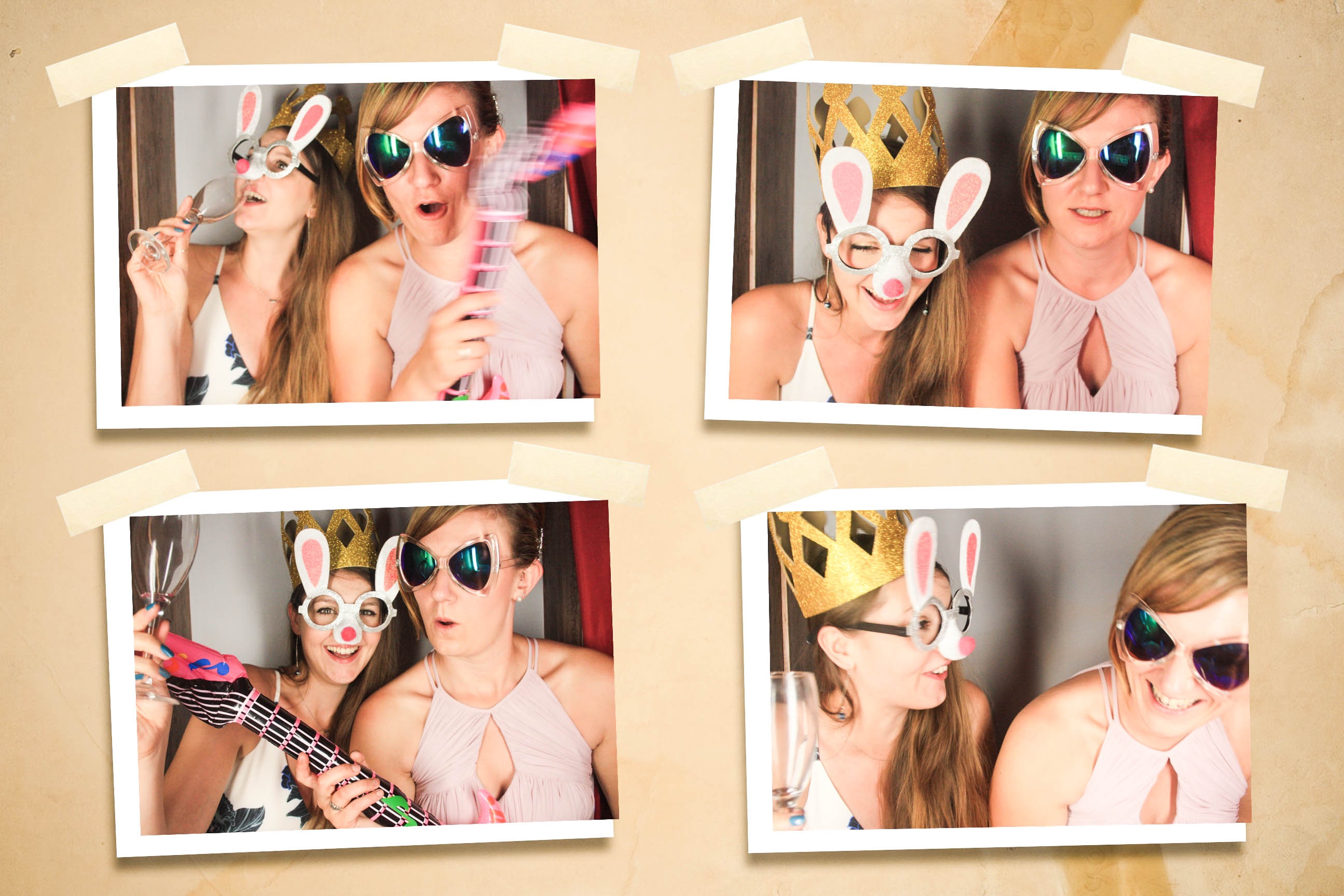 JS: It seems like a good business model. Do you have plans to build any more booths?
SG: We have been asked on numerous occasions by the pub about hiring booths. They have had a lot of customers asking about hiring the booth for private events. It is a consideration and it was a lot of fun to build the original booth. It may just be that we decide to enter this market as it seems to be a lot of fun and can be quite lucrative. It seems that the point for us to consider is that it is such a different business from what we're used to, with many implications to consider. Not that we're ruling it out, so watch this space.