Photobooths.co.uk: Creating Innovation in the Photo-Printing Business
Photobooths.co.uk is a UK-based specialist manufacturer which primarily serves the global events market with photo-vending solutions in all shapes and sizes. The business, which was formed in 2010, has grown rapidly to become the UK's largest photo booth manufacturer, and the largest supplier of booth solutions in Europe. With their own bespoke software, range of robots, (yes, robots) and a great deal besides; it's little wonder they are one of Citizen's premier UK photo partners.

With a product range that boasts photo solutions in a wide range of shapes and sizes, Photobooths.co.uk has developed its business offering over the past 12 years and now sells specialist photo devices to individuals and corporate clients all over the world. Their traditional photo booth products have been joined by magic mirrors, selfie pods, table booths, iPod photo booths and more.
Founder and Managing Director, Tim Warrington, described the company's early days:
"I originally started the business by setting up a digital signage company. I had been looking for ways to innovate in the space and added a camera to a digital signage system for a particular installation and people responded with requests for hire. We happily obliged and found that it was becoming so popular that there was also an appetite to purchase the system, so we started to design various products. We designed and patented a frame for a photo booth that packs down for easy transportation in a car, (still a current and popular product) and everything really led from there. We had tapped into the photo market! We also developed our own bespoke software for our photo booths, which had also become incredibly popular, so we went on to design magic mirrors, table photo booths, and more recently we've started to design a range of automated robots, which cover all kinds of services and solutions across the events market."
Photobooths.co.uk entered the market at a time when the appetite for portable photobooths was really taking off in the UK market. The majority of the company's early customers were independent businesses that were buying the products to lease for weddings and corporate events. The designs were manufactured in-house and offered a lightweight and portable solution that appealed to a broad range of freelance photographers and small events companies that found that they could easily add a fresh revenue stream to their business. Since then, the market has matured and the demand for permanent and semi-permanent installs, such as nightclubs and pubs, has been steadily growing; bringing further growth to the business and greater opportunities to innovate in other areas outside of the traditional photo arena. The team now comprises more than 20 people. Aside from Tim, General Manager, Maurizio Abela, and a small sales team, the workforce is made up of engineers including robotics engineers, and software programmers working in research and development, along with other essential team members that manage the busy factory.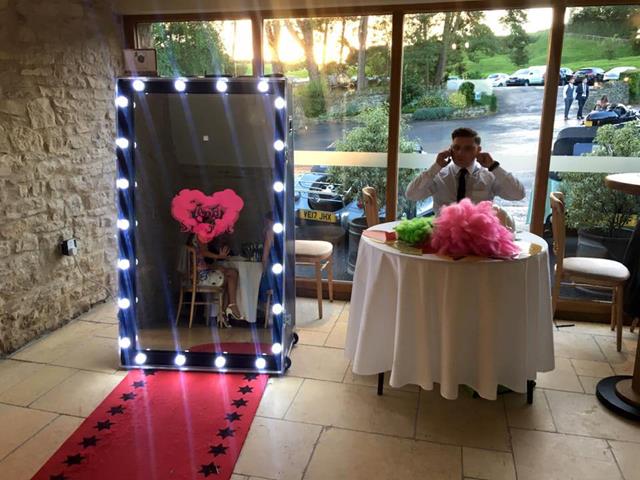 Tim added: "We're seeing demand for our products reaches far beyond our core events market and we're now working with huge TV companies, tech and toy brands amongst a growing diverse client base. This diversification has seen our business spread across the globe with a significant increase in US trade in recent years. Aside from the global pandemic that negatively affected almost everyone, we've been fortunate to see growth throughout most of our years in business."
The pandemic proved a testing time for the overall photo sector. Physical retail was curbed along with the traditional events market, which was almost entirely decimated as well as all forms of hospitality. Tim explained: "Our core team continued to work throughout the pandemic. We decided to focus on what we could do, rather than what we could not. We had plans to develop our range of automated robotic solutions for the events sector, along with a range of distributed cobots and autonomous industrial robots that we now offer on either a sales and install, or a unique rental program. We pushed all our efforts into developing new solutions and the results of this period arrived in the form of our extended robot range this year. We developed our original robot photographer, which was featured in all the national newspapers in 2019. It's a clever system that's proving to be very popular. The robot goes up to a guest and asks if they would like a picture. The guest then operates the robot's screen, taking a picture. The print is produced on the spot and the image can also be shared on social media, directly from the robot."
Printing with Citizen
With such exponential growth in the global photobooth market, Photobooths.co.uk has seen its demand for photo printing solutions increase by large degrees. Originally a supplier of Mitsubishi solutions, the business became the largest supplier of the brand's printers in Europe. As Mitsubishi departed from the photography market in the spring of 2021, Tim and his team embarked on a rigorous procedure to test alternative products and brands with the view to replacing their incumbent brand.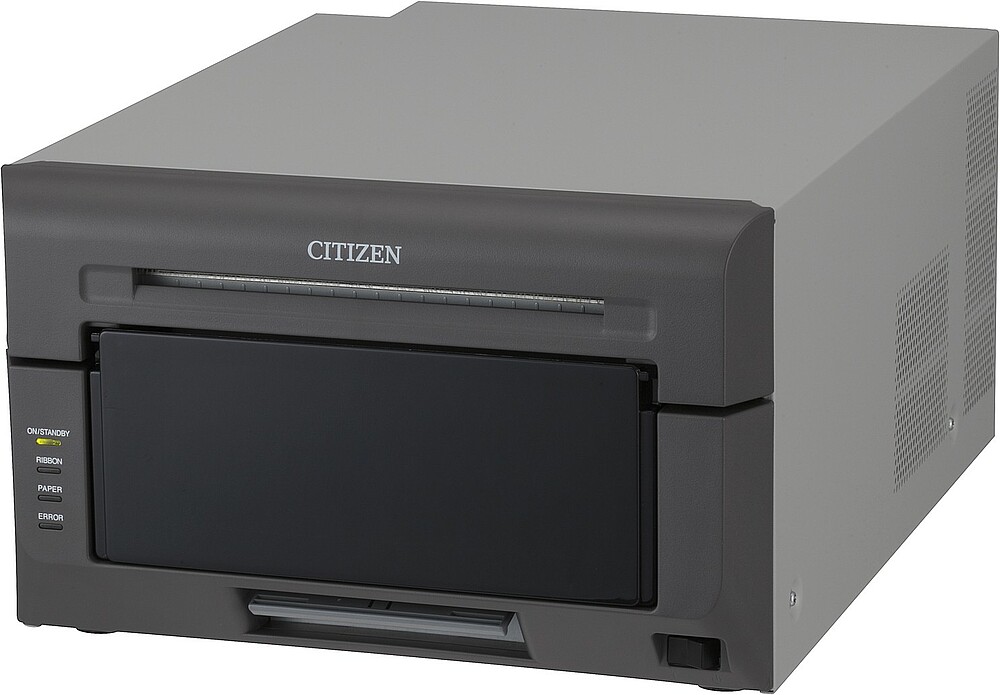 The Citizen CX-02 offers unparalleled levels of quality, portability and compactness.
Tim explained: "Our intention was to find the very best printing solutions in the market. In order to future-proof our business, we tested every brand and printer out there and found that Citizen's range sat head and shoulders above the rest. Citizen photo printers are made in their factories and give exceptional print quality and extraordinary reliability. These fundamental factors are met with good media supply, great communication and a reasonable price point. It was a no-brainer for us."
Find out more about Photoboths.co.uk at their website.