It's a true statement to make, that Dye Sublimation technology in modern photo printers is among some of the most reliable and best quality machines available. That said, not all printers are born equal. To clarify this point, Citizen Photo appointed a respected UK-based colour consultancy company to test a selection of leading dye-sub photo printers.

Many people will know the Citizen brand for their near-hundred-years of precision engineering in the watch industry, producing timepieces in Nagano, Japan, of exceptional quality and value, and then making them available for every 'citizen'. For the first time, everyone could own a high-quality timepiece, which was previously the exclusive domain of Swiss watchmakers. What is perhaps lesser known, is the fact that Citizen is also prolific in many other areas of industry, and serve the photography market by producing dye sublimation printers for a vast number of specialist photographers and retailers across the globe. In fact, Citizen produces over 40,000 printers each and every year.
Utilising the latest dye sublimation print technology, Citizen produce some of the most stable and reliable printers in the market, but to really put this to the test, EMEA Business Manager for Photo Printers, Gary Andrews, instructed independent print industry and colour expert, Chris Osbourne from Crossbow Colour Consultants, to discover once and for all, where Citizen's print quality sits in the current market.
Chris explained: "I undertook a colour evaluation assessment, with the aim of providing numerical data and analysis to investigate if the Citizen OP900II photo printer could match, or exceed the performance of other photo printers of a similar specification, with a specific focus on the visual density, (Dmax) and tonal neutrality."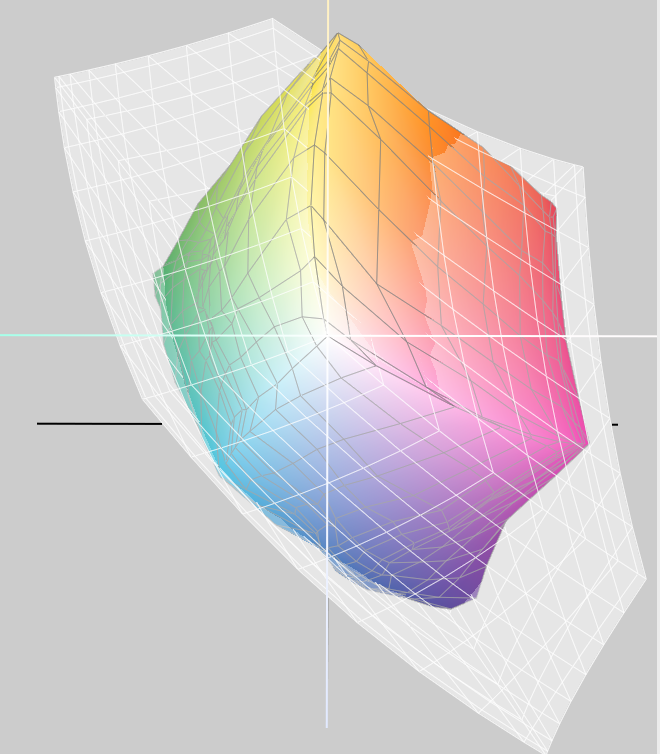 Chris continued: "What I found, was that the maximum visual density (Dmax), consistently exceeded the needs of a high-quality premium photo printer, with the high density increasing the dynamic range/contrast of prints. The OP900II also had 'extremely good' neutrality of RGB Black, in fact, of the range of branded photo printers tested, the Citizen printer had the best neutrality throughout the tonal range overall. Something that's of optimum importance for photographers and photo finishers in general."

In conclusion of the testing, Chris noted: "In general, the Citizen Photo OP900II photo printer competes extremely favourably with the other photo printers in this test and exceeds in several areas. The OP900II produces high-density prints with consistent colour at high speed with ultimate image quality being achieved at 600dpi."


Along with the technical testing undertaken by Chris and the team at Crossbow Colour Consultants, another round of tests were being carried out by professional photographer and printing/colour expert, Mike Weeks, who said: "I've been using dye sublimation printers for around 10 years now, and have tried 6 or 7 printers from various manufacturers as well as having had the opportunity to test many others in that time. In recent times, I've been putting Citizen's printers through the hard life that comes with being a working event photographer. Much of my work involves people and black backgrounds; it's a format that is both en-vogue and can also help in tight situations. So, how did the Citizen Photo OP900II shape up? In a side-by-side comparison with some of my photographs, the blacks really shone through and, overall, the colours were extremely accurate."
Quite frankly, this printer has the best colour definition, range and accuracy that I have ever used — Professional photographer and printing/colour expert, Mike Weeks
Mike continued: "One of the issues that I have always had with dye sublimation printers is that their black and white output isn't in the same class as their colour output. Now, I think that, at long last, I have a dye sub printer that can print a neutral grey, and I get to choose the tonality. Throwing a few christening portraits in the mix and achieving nice, white gowns, can't be a bad thing. When I bought my first inkjet printer, I used to get terrible problems with colour changes under different lighting conditions and dye sub printers can suffer similar issues. The OP900II prints certainly seem to have overcome these issues, so my conclusion is that, frankly, this printer has the best colour definition, range and accuracy that I have ever used."
So there you have it. All dye sublimation photo printers are indeed, not equal. These tests have provided technical and user-based proof that Citizen Photo's range of products is leading the pack with regards to reliability and quality of output.